Stock Car in Quebec – 1970-1972 Le Stock Car au Québec
Here is a foretaste of the pictures that I took when I was a teenage, from 1970 to 1972 at Riverside Speedway in Laval, Quebec and at Le Circuit Deux-Montagnes near St-Eustache, Quebec.
I have to put a writing with my name on the pics prior releasing them full size on the website, as they were taken by myself and they are my property. I allow everybody to take my pictures for their peronal use, but I don't allow anybody to sell any of my pictures.
*
Voici un avant-goût des voitures de course que j'avais photographiées de 1970 à 1972 au Riverside Speedway de Laval et au Circuit Deux-Montagnes, près de St-Eustache, au Québec.
Avant d'éditer mes photos pleine grandeur sur le site je dois leur installer une bande avec mon nom sur le dessus car ces photos sont ma propriété. J'autorise tous ceux qui le désirent, de copier mes photo pour leur utilité personnelle mais je défend à quiconque de vendre mes photos sous peine de poursuite.
*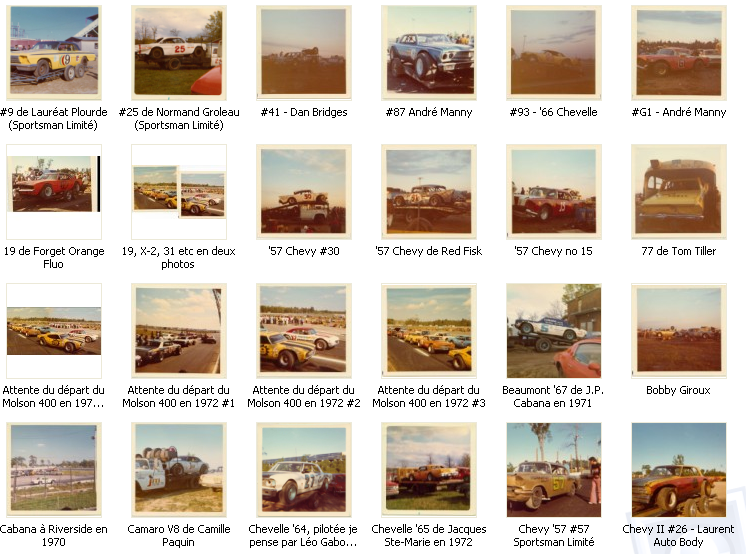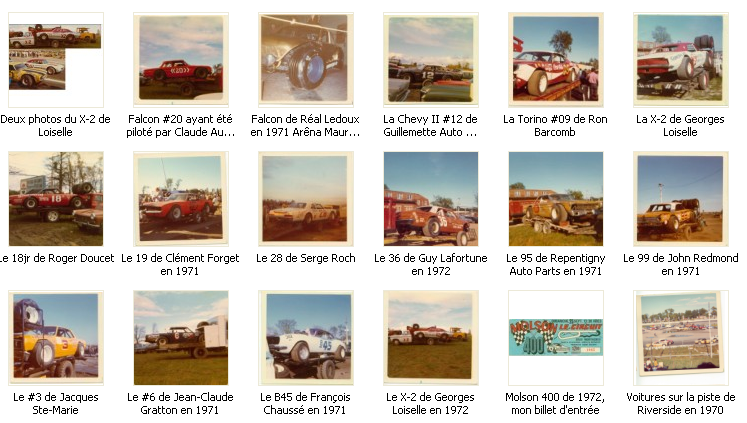 *
I have a couple of friends around my age who are also Stock Car fans since they were young. We like to share memories of the good ole days of Stock Car racing. We share pictures and articles on the subject. Most of them are also scale modelers and they build  miniature Stock Car racers. If anybody wants to join the gang, you are very welcome, just contact me.
Florent Beauchemin
*
J'ai quelques amis qui sont aussi des fans de courses de Stock Cars. Nous aimons discuter de ces courses du bon vieux temps, parler de la mécanique de l'époque, des pilotes, du côté historique. Nous aimons échanger des photos, articles et sites Internet sur le sujet. La plupart d'entre eux sont des modélistes et construisent aussi des voitures de course de ce type en miniature.
Quiconque veut se joindre à nous est le bienvenu.
Florent Beauchemin
*
My email address:
Mon adresse courriel:
florent.beauchemin@gmail.com